Advanced Plan for Large scale business
ProtechZi is an experienced online marketing firm with a record of success. We have worked with a wide range of companies.
Web Premium
Advanced Plan
$999
$
800
/Monthly
Targeted Keywords : Upto 20

Targeted Pages : 3 Website

On-Site Issue Fixing : Free
Web Premium is an SEO (Search Engine Optimization) Plan designed for large size business. Web Premium can help you to target your local market as well as Global market and get you quality organic traffic by optimizing all of your targeted keywords.
Initial website analysis :
Once the project is assigned to our technical team then we will make an in-depth analysis on your website to check the lack of major SEO functionality. Because it's important that your website should be search engine friendly and error free.
Our SEO Experts will make a Keyword analysis for your unique business and the keywords will be chosen keeping in mind your business goals, targeted customers, keyword search volume and the search competition.
Once we are ready with the Keyword analysis report then our technical team will send that report to the client to make a review and choose the best keyword to start working on. You can also suggest the keywords that you feel will get you maximum traffic, overall you are the master of your business and you know your business better than us. Once the keywords are approved along with the targeted pages then we will start the off-page optimization and on-page optimization to improve your organic ranking.
On-page & On-site Optimization :
Social Media Optimization:
Why Should You Try Our Service ? :
Web Premium
Advanced Plan
$999
$
800
/Monthly
Targeted Keywords : Upto 20

Targeted Pages : 3 Website

On-Site Issue Fixing : Free
I was hesitant about the price which is funny because now that we are on the first page of search engines, the marketing campaign provided by PROTECHZI has paid for itself many times over.
As an entrepreneur I wanted to invest in search engine optimization but I didn't know where to begin. I got an email and contacted PROTECHZI for help and thought their process was very easy and the results are great!
PROTECHZI has been great to work with. They are professional, prompt and the website they have created for me is all that I had hoped for. I would recommend them to anyone who is in need of web design.
I use PROTECHZI for all of my real estate business needs! They are talented, fast, and competitively priced. Highly recommended them!
Great group of people to work with. They did an amazing job on our site and worked diligently to finish on time. They were incredibly thorough and responsive to all of my requests and had great ideas for our site.
Need A Local Client Reference ? Call us Now
As we are a Global service provider , so please let us know your preferred local client reference
(508) 812-500
Let's start a trial and see how we can make a difference
We are ready to go with any agreement you wish to have with us, But our ultimate goal is to get you the best result and have a long term business relationship. So don't wait and give us a try !
Or Still Have Questions ?
Latest Blog
Posts
Check our latest blogs and learn more about digital marketing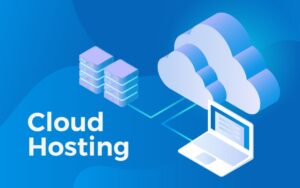 Hosting
Cloud hosting is a server and network infrastructure that uses software to divide a single physical server into multiple virtual servers. Often, these devices are referred to as virtual machines, or VMs.
Read More »