A complete guide to digital marketing – 5 SEO tricks to grow your business faster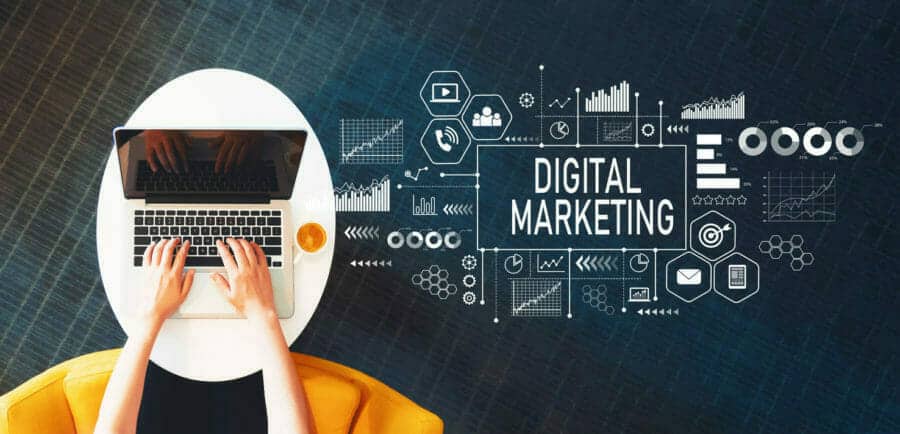 Digital Marketing is not as simple as it sounds. Yes, I mean it, but I am sure, you can definitely make it simple after reading this article, especially if you are wondering How to grow your business with digital marketing?
Before we jump into the larger topic, let me give an overview of it first.
For an average reader, Digital Marketing is a powerful component of SEO (Search Engine Optimization) whose goal is to drive more traffic to a website in order to help the business grow whereas for a beginner, SEO (Search Engine Optimization) is one of many components of Digital Marketing.
Anyways, for a beginner, first it is very essential to understand the basics and various aspects of digital marketing such as its main components, how it works, its benefits, usage, its future and everything associated with it. Yes, step by step.
What is Digital Marketing?
Long story short, for a small business owner, it is wise to choose only a few digital marketing activities from its large pool of forms at primary stage before you go for the big and most of these will not cost you much and you can do it on your own. But for the best result, you may need to hire a Professional Digital Marketing company who can take care of all these activities with your pocket friendly budget.
1. Social Media Marketing
Social Media is the most common form of Digital Marketing and the "Social Media Marketing" is the use of various social media platforms such as Facebook, Youtube, Twitter, LinkedIn, Instagram etc to promote a product, brand or service in order to grow your business.
The use of Social Media platforms in the 21st century is not just a smart and wise decision but it's essential as you can connect with your potential customers instantly. So, what to do to get the most benefit out there? Put your first step forward. Starting with Facebook, first open an account there, give few visuals of your product or service, give a brief description for the same, mention your offers and put related videos(if any) and then connect & interact with the people of your target area. In this way you will definitely be able to promote your product and convert them as your customers as well. And the same process can be practices on other popular social media platforms too. You can get more insights from the social media pages of other business houses as you can find almost all digital marketing strategies utilize social media marketing one way or other, these days. And most of the social media sites offer paid advertising for those who can afford the cost.
2. Website
From the perspective of a business owner, a website is a unique identity and a set of pages of information on the World Wide Web (popularly known as Internet) that contains specific information such as products, services or anything which is provided by the business owner, service provider, any organization or any person.
In simple words, for a business owner, it is the online market place which is the digital version of a physical point of business from where anyone can buy, order or get information about the product or service that a business house caters.
In today's world of internet where more than 70% people use smartphone, no business can thrive without a website. Nowadays, Most of the customers, prefer online shopping over traditional practice of buying or selling physically as it is convenient and saves precious time.
Unless you are an expert of website designing, it is better if it's left for a Professional website developer company who can develop and design a beautiful website for your business which should reflect the exact goal of the business. And, if you are lucky enough, you may end up with a very affordable website designer who would provide you with timely maintenance and upgrade of your website too.
3. Content Marketing
In digital marketing, Content is regarded as The King because it is an art of using story-telling, in-depth product describing and providing accurate information to increase product or service promotion with the goal of getting your target customers to take a profitable action.  Moreover, a good and relevant content has probably the best potential to attract the target customers the most, as a powerful content caters in-depth product knowledge such as its benefits, price, and trustworthiness including every other information a reader might want to know about.
And for the goal of increasing your product promotion, you will necessarily need Content Marketing at first place. To do so, apart from a well authored & content rich website, you need to create blogs and articles (relevant to the product or service you provide). Then publish it on various online platforms such as social media sites, free blog & articles posting sites besides micro blogging sites like Twitter where you can post a mini description related to your product. It is good if you can do it on your own, but sometimes this practice needs expertise. Probably, it is due to the lack of proper knowledge of the different aspects of Content Marketing tricks which is changing with the time. In that scenario, it is better to take help from an affordable Digital Marketing Agency who can do it on behalf of you more efficiently and professionally.
4. Benefits of Digital Marketing
First, it's more cost effective than traditional marketing which is very important especially for small businesses as they don't have a lot of capital to spend. Second, the largest group of consumers uses mobile devices which is a pillar in achieving the goal of digital marketing.
5. Future of Digital Marketing
Digital Marketing is here to stay as long as there is an internet exists and you have a smartphone in your hand. According to various research reports on Digital Marketing, nearly 15-20% location based marketing is set to grow around 20% in 2020-21 whereas Global online ad spending is set to grow 5-7% during this period.
 For example, take the case of TikTok. Starting as a new kid on the block, it has stunned many experts with its 500% surge worldwide and more than $10 million in-app sales by 2019 and is forecast to reach $100 million soon. It all happened due to its aggressive digital marketing strategy which earned the attention of advertisers on the back of its video ads.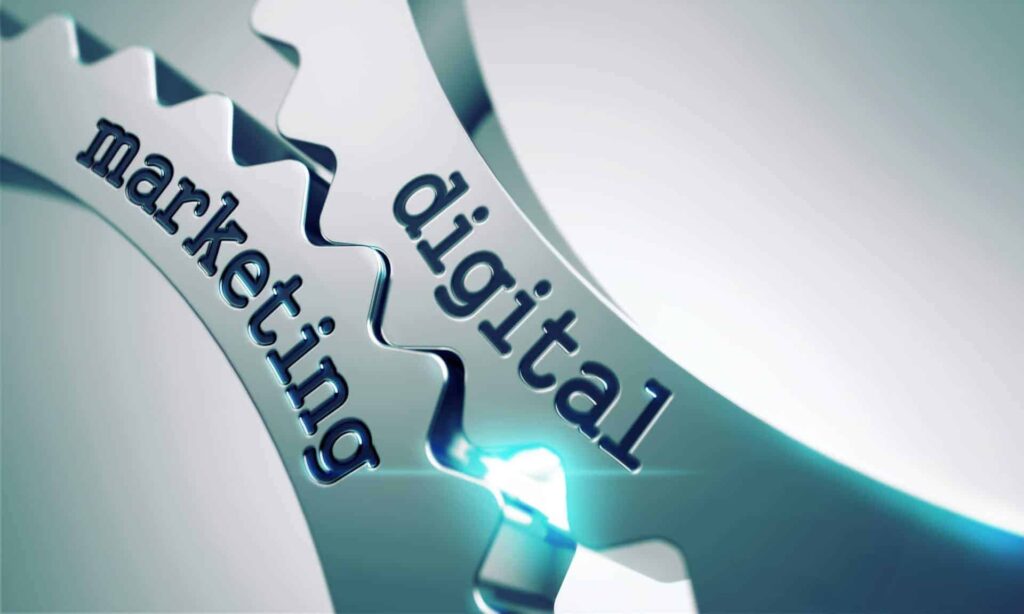 Conclusion
Apart from these 5 most important factors of Digital Marketing, some other forms of digital marketing such as PPC (pay-per-click) advertising, Email marketing, Mobile marketing (SMS, MMS etc), Viral Marketing, Influencer marketing and Affiliate Marketing can add immense value to a Complete Digital Marketing Campaign to make any business grow faster.
N.B – A complete guide to digital marketing – 5 SEO tricks to grow your business faster is basically aimed to cater those who are beginners, be it a student who wants to learn the basics of SEO or be it a small business owner who wants to grow his business with the tricks of Digital Marketing.