5 of the most common SEO mistakes and how to avoid them?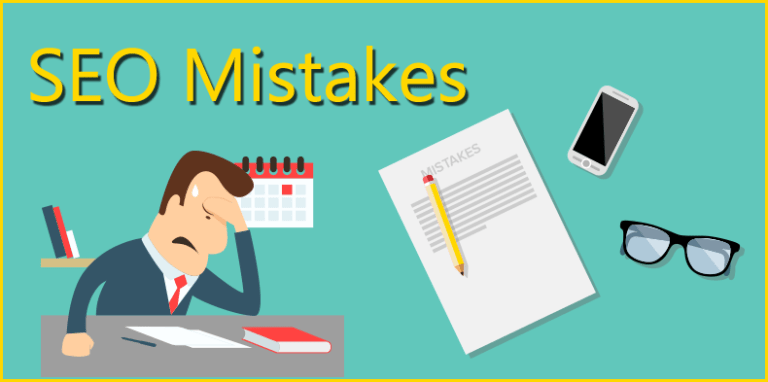 SEO is the most crucial factor for making your website rank on Google. Whether you need proper revenue or high website traffic, you must properly integrate your website SEO.
Working with the right SEO company can help you find proper on-page and Off-page strategies. While it helps increase the website visibility, it also causes certain downfalls. These disadvantages occur only when you haven't implemented the strategies correctly.
Even if all the parts of your SEO are accurate, you can't overlook these mistakes. It will lead to your website being penalized. Therefore, you need to find a proper professional so that you can find proper speed.
Some of the common SEO mistakes that you should avoid are the following:
Slow Site Speed
Slow website speed has always been a problem for website owners. The slow website speed can further lead to your website being penalized. Moreover, you wouldn't even be able to generate revenue. It is advisable to invest proper time and effort while implementing SEO to drive proper traffic.
The page load time has a crucial role in determining the website load speed. Time to interact is also an essential factor to consider. It is advisable to check with the experts to find proper reports. There are certain fixes that you will need to consider to improve your website's performance. You must manage the redirects and image sizes for better ideas.
Bad Reviews on Google
One bad review may not deter your image on search engines, but many of them are capable of bringing down your website. When it is about product reviews, you should consider the positive as well as the negative aspects. For that you should hire an Online Reputation Management company who can successfully deal with negative reviews.
However, it would help if you did not let these demotivate you. This is mostly because you should use negative reviews as a means to interact with your potential customers. If you're active and take the bad reviews as a means to consult with your audience and engage with them, you will eventually get more followers.
If any customer expresses their dissatisfaction, you should ensure that you're active in clearing them. Moreover, you might as well use social media and review sights to clear off the allegations. However, you can also ask your clients and your known ones to post genuine and positive reviews about your business.
Plagiarized content
Google strictly prohibits plagiarism. To prove your website's authenticity, you need to be very clear with promoting authentic and genuine content. Duplicate or plagiarized content is the content that is similar to other pages on the website. If you have duplicate content on your website, it will lead to your rankings being affected.
Content is the King for websites. Hence, you must maintain the authenticity of the content. This will eventually help you generate accurate traffic. Moreover, when you post genuine content on your website, you tend to become more trustworthy. You should hence use different tools to check the authenticity of your content.
Broken Images
Broken Images and missing alternative tags can affect your rankings. You need to check the HTML attributes and eventually work towards developing authentic content.
Missing alt texts is one of the biggest on-page SEO problems. Some of the common aspects that would lead to missing images include incorrect file path, improper file name, and wrong extension. It is advisable to consider the page's functions and content to help crawlers understand where you are. Broken Images will eventually affect your rankings.
It is advisable to input alt tags accurately.
Old and outdated content
Old and outdated content can eventually be harmful to your website. This is mostly because it brings down the entire website authority. There are various search results on the search engine results pages. If the search engine detects that the information given is too old or not relevant, it will affect your rankings. Hence, it is advisable to check all aspects and make a choice accordingly to get the best deals.
Last words:
Unless you avoid these common SEO mistakes you are all but nowhere to hope for any good rankings on Google search rankings.
You may like to know about: